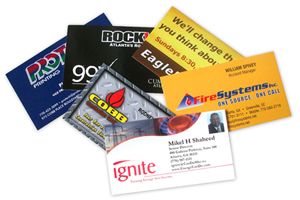 Get your business name out there with custom, personalized business cards you'll be proud to hand out. 
Want to save time and money?  Type your business card information when you place your order or email it to your customer service representative. Remember to double check the information before sending to avoid pesky changes.
---
If you need more than just a business card, we can create a corporate identity package complete with letterhead and envelopes.